Data Wrangling LLC provides software consulting services for projects involving big data and custom algorithm development. Contact us at info@datawrangling.com to learn more or fill out our Contact Form.
The Data Wrangling blog will cover topics including machine learning, data mining, and predictive modeling. We're also hoping to contribute to the Python, Hadoop, and Ruby communities by posting tutorials on various topics, along with useful hacks and code snippets. All code examples on the site are released under a BSD license, so you can freely use them in open source or proprietary software.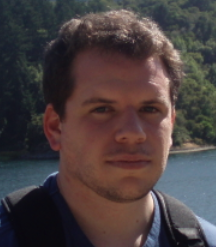 Pete Skomoroch
is the founder of Data Wrangling LLC and a
Sr. Data Scientist
at LinkedIn in Mountain View, CA, where he focuses on building data driven products. For the past several years, he has been a consultant at
Data Wrangling
, working on projects involving search, finance, and recommendation systems. While in Washington, DC he was the Director of Advanced Analytics at
Juice Analytics
and a Sr. Research Engineer at
AOL Search
. He spent the previous 6 years in Boston implementing pattern detection algorithms for streaming sensor data at
MIT Lincoln Laboratory
and constructing predictive models for large retail datasets at
Profitlogic
(
acquired by Oracle
). Pete has a B.S. in Mathematics and Physics from Brandeis University and did graduate coursework in machine learning at MIT.
Contact Me:
My email is pete@datawrangling.com
My Twitter profile is @peteskomoroch